Meet Dr. Carrie Voigts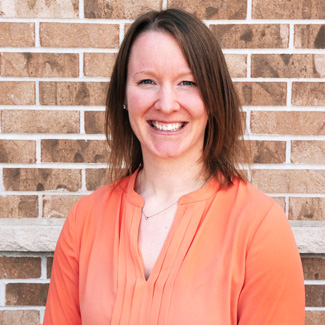 Dr. Carrie has known she wanted to be a chiropractor since she was 15 years old. Thanks to chiropractic care as an adolescent to treat back pain and migraines, she found her passion for the field early on — and it's only grown from there.
Raised on a Wisconsin dairy farm, Dr. Carrie graduated from the Palmer College of Chiropractic Care in Davenport, Iowa, and has been a practicing chiropractor in Illinois for more than a decade.
Caring for All Ages
Dr. Carrie is dedicated to helping LHW members of all ages thrive through neuro-focused chiropractic and loves witnessing firsthand the difference it makes in members' lives. She is a lifelong learner who takes several continuing education classes each year to ensure that she is providing the best, most relevant care. She has extensive training and experience in several tonal, instrumental, and manual adjusting techniques.
CHIROPRACTIC CARE »

Outside the Office
When she's not working with babies, kids, and families to help their bodies function better, Dr. Carrie enjoys spending time with her partner and their two cats, being outdoors, traveling, reading, and exercising.
Experience the difference chiropractic can make in your life. Contact us today to book an appointment with Dr. Carrie!

Dr. Carrie Voigts | (630) 904-6700